---
Anna Zelaya

My research interests center around microbial ecology and the interactions between microorganisms and their environment—specifically in their ability to naturally remediate contaminated sites. Since the 1950's, Uranium processing and production in Oak Ridge Tennessee has resulted in large areas of soil and groundwater contamination that persist to this day. The Oak Ridge Field Research Center (ORFRC), funded by the U.S. Department of Energy, serves as a field laboratory for the study of attenuation mechanisms and strategies. I will study the microbial communities at the ORFRC in order to determine how different geochemical and geophysical transects constrain the composition and structure of microbial populations. Ultimately, this information will aid in future eco-engineering efforts aimed at the successful remediation of contaminated sites.
When I'm not in the lab I'm probably exercising the right side of my brain by drawing (life drawing mostly), painting, or taking photos of beautiful Montana.
---
Michael Coryell
I studied at Western Michigan University where I completed my bachelor's degree in 2010 majoring in Environmental Studies and Biology, and minoring in Chemistry. I came to Montana State as a member of the Molecular Biosciences Program in 2013 and I joined the lab of Dr. Seth Walk in the Department of Microbiology and Immunology in May of 2014.
I am interested in microbial ecology and systems biology. My current research in the Walk Lab focuses on examining the role that the gastrointestinal microbiome plays in human health and disease. Specifically, I am investigating arsenic toxicity and the microbe-mediated biochemical and toxicological transformations that arsenic undergoes in the gut before being absorbed into the body. I am using germ-free and gnotobiotic mice, high-throughput DNA sequencing, and ICP-Mass Spectrometry to design innovative experiments in the growing field of host-associated microbiome research.
Personal interests? Oh, the usual, I bowl... drive around... the occasional bluegrass jam. In the summer I spend my free time camping out at music festivals, biking, fishing, and taking long motorcycle rides. In the winter I mostly try to float the Pow and shred the Gnar at Bridger Bowl.
---
Hannah Schweitzer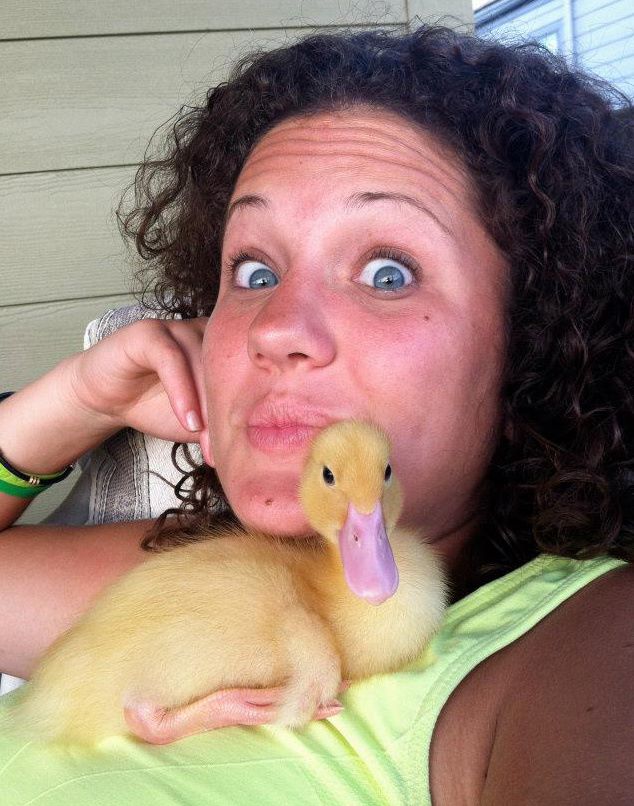 I am a member of Dr. Matthew Fields physiology and ecology lab and as a lab group we are interested in environmental organisms with a focus on bioremediation and sustainable energy. My project focuses on characterization of the coal bed microbial communities of the Powder River Basin in southeastern Montana to better understand their production of methane. The methane produced from coal beds can be used for electrical generation, heat and transportation fuel. Compared to other hydrocarbon fuels, methane produces less carbon dioxide per unit of heat released. By better understanding the methane produced in the Powder River Basin, there is potential to enhance methane production in an environmentally responsible way.
Personal Interest:
My personal interests are very broad but in general I just love to play, but I really love to play in Montana. I was born and raised in Montana and love the seasonal sports Montana has to offer from hiking, fishing, water sports, skiing, sledding and even working on the ranch.


---

Jacob Munson-McGee
His mentor is Dr. Mark Young from the department of Plant Sciences and Pathology. His Research Interests: Viruses are the most abundant and diverse biological entities on the planet but we have barely scratched the surface of their diversity. My research focuses on linking archaeal viruses to their cellular hosts in Yellowstone National Park hot springs with culture independent methods. I use a combination of fluorescent microscopy and bioinformatics to link between viruses to their environmental host. I am also interested in the role that viruses have in shaping microbial communities.
Personal Interests: Outside of lab I am an avid biker and I do several triathlons every summer. I am also a big soccer fan (GGMU) and play in the adult soccer league in Bozeman. During the winter I enjoy downhill and cross-country skiing.
---
Laura Brutscher, PhD Candidate in Microbiology and Immunology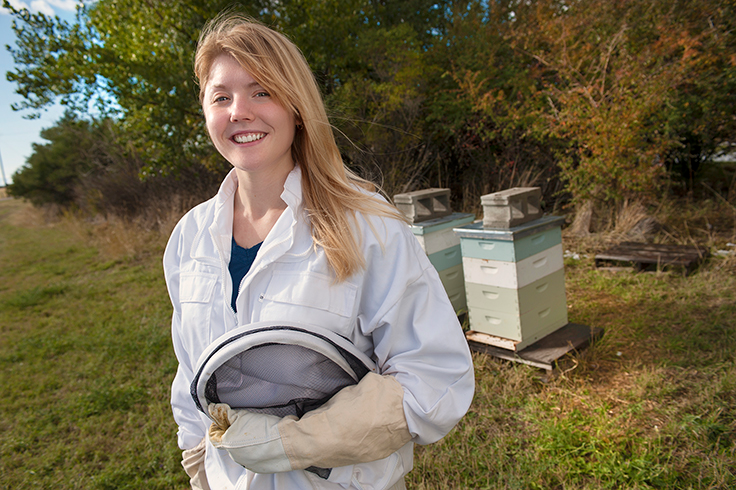 Her mentors are Dr. Michelle Flenniken from the Plant Sciences and Plant Pathology department and Dr. Carl Yeoman from Animal and Range Sciences department.
Honey bees serve as essential pollinators in agriculture, but have been suffering large-scale population losses (~32% annually since 2006). Using molecular biology-based approach, Laura is investigating host-pathogen interactions of the honey bee. She is interested in identifying what genes (transcriptome) and honey bee-associated microbes (microbiome) may be important for antiviral-defense in honey bees, as viruses are the most common honey bee pathogen. Because pathogen occurrence and load are of one of the factors most correlated with large-scale colony loss, this research in honey bee host-pathogen interactions is highly relevant.When not in the lab or at the bee hives,
Laura enjoys to jog, cycle, and hike around Gallatin County and the surrounding areas. She also has hobbies in theater, singing, and photography.